Priorities
Don't see an issue listed here? Email electcoreymcenry@gmail.com and I would be happy to give you my thoughts and views on your topic.
Emerging From A Pandemic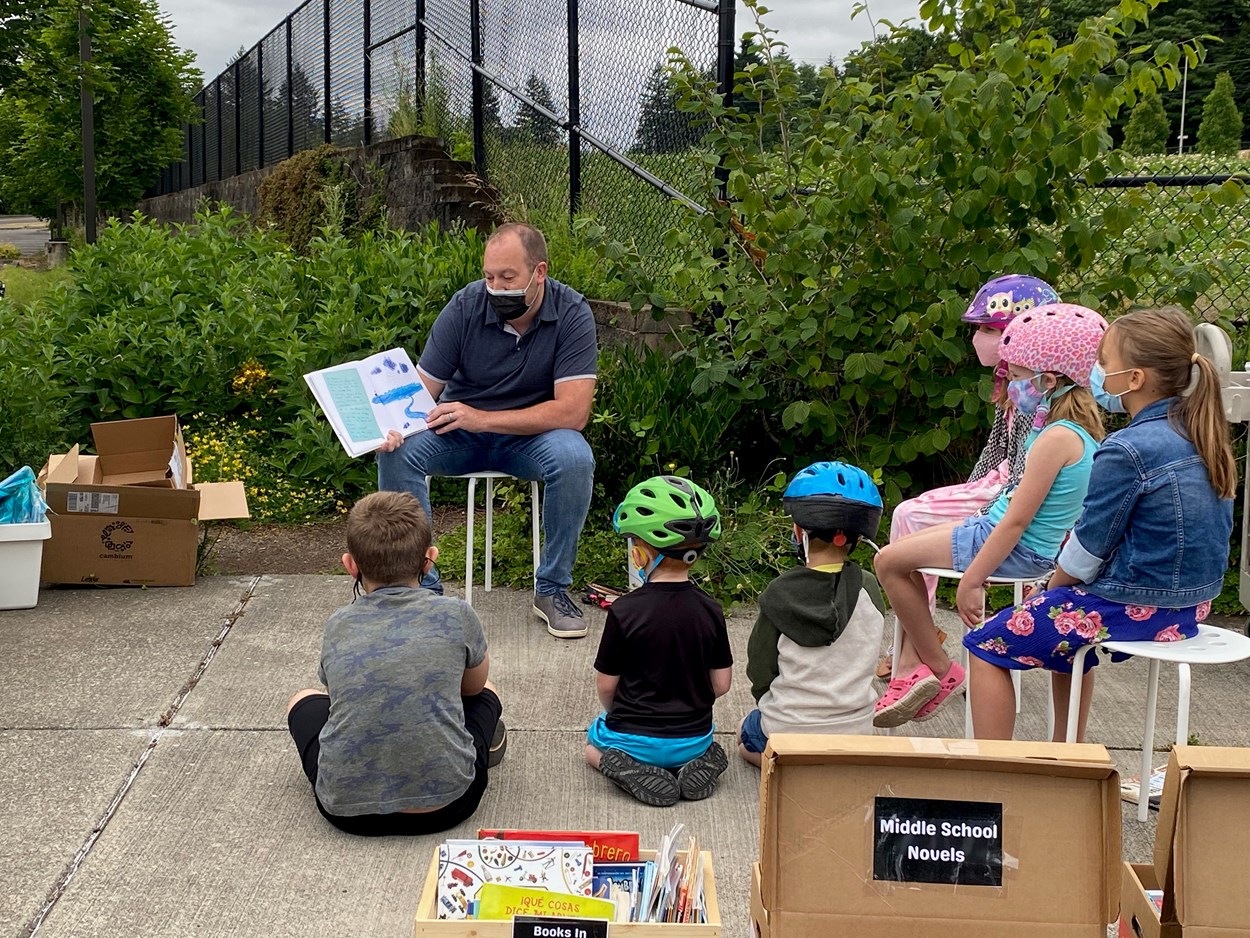 Public education has never been so completely upended as it was beginning in March 2020. From the start of the pandemic, Camas led the way in providing a safe, flexible, and inclusive learning environment. Our board listened to the experts and followed the mandates handed down from state agencies while at the same time maximizing in-person learning opportunities for those who wanted them. We invested in technology and remote learning to keep students connected with their teachers and peers. We placed student health and well-being at the center of our work. It wasn't always easy but through it all, we leaned into what worked and pivoted away from what didn't. Camas led Clark County in terms of safely expanding in-person learning, all while experiencing virtually zero transmissions in school buildings.
As we prepare for and enter a new school year my priorities include:
Upholding my oath of office to abide by all laws and mandates regarding safety and mitigation in order to promote a safe learning environment
Providing 5 days of in-person learning with the choice of a robust remote learning option through Camas Connect Academy
Investing in our learning recovery plan to support students who need extra help
Keeping the social and emotional health and well-being of our students, staff, and families at the center of our work
Challenging our district to continue to learn from the past year and a half and continue to be innovative
---
Seeing and Serving EACH Student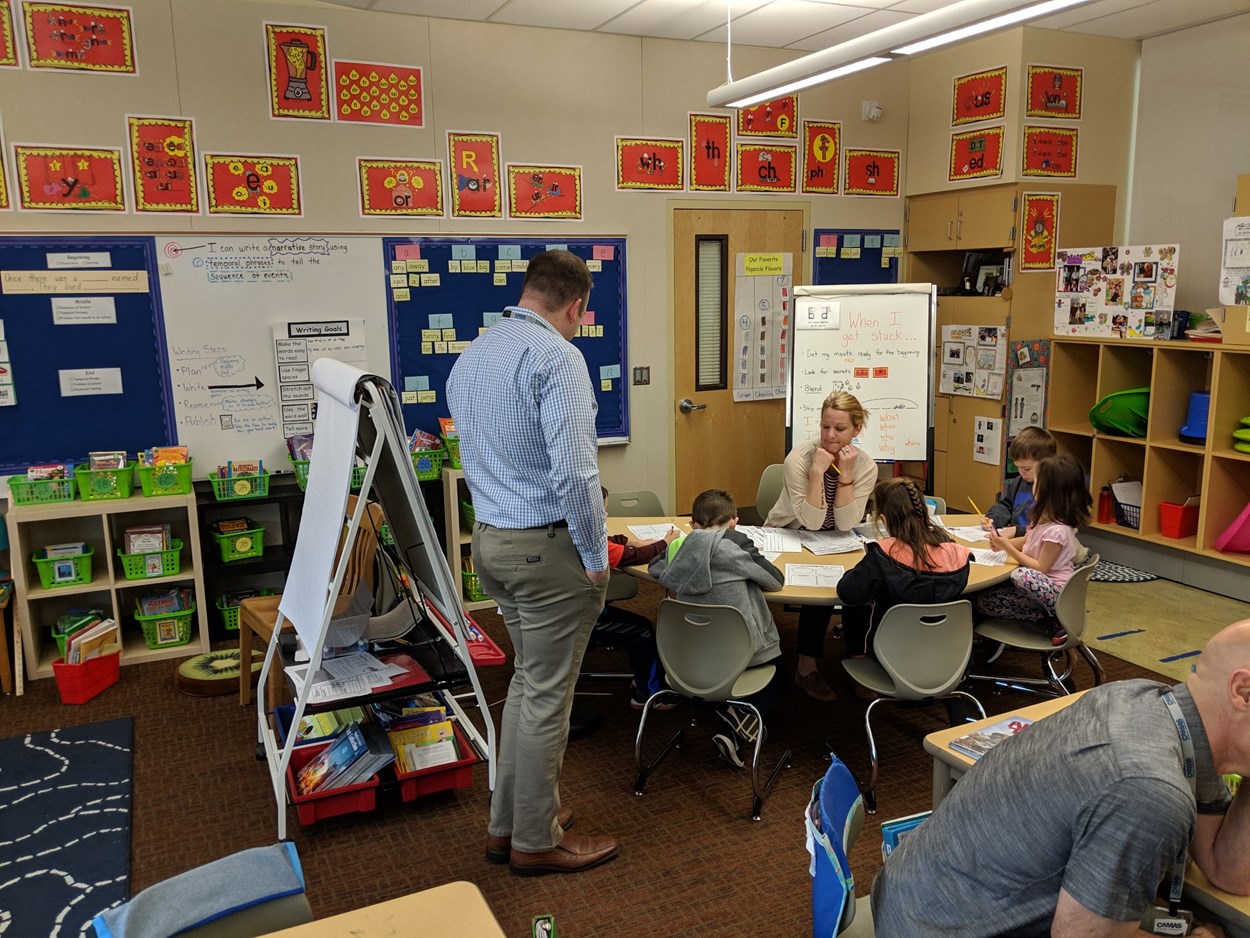 Camas Schools have a history of quality and excellence. There are many reasons for this, including community support, high-quality staff, and supportive families. As a district, we have led the way in innovating public education through such recent initiatives as flipping start times for elementary and secondary schools, investing in project-based learning and other specialized means of instruction, an emphasis in brain development and social-emotional learning, and our district equity policy. Through it all, the district's mission to see and serve each student is evident in everything it does, and as a board member this little saying is what guides my decision making in everything from approving policy to prioritizing budgets. Public schools are tasked with educating students as we receive them, and in order to adequately meet their needs it is important to understand them on a deeper level than just their standardized test scores. In order to continue to succeed and improve we must keep grounding our methods in the latest research and data around how students learn, identifying barriers to a free and appropriate public education within our systems, and offering multiple pathways and strategies for students to achieve at their highest possible level.
Going forward, I will maintain the same growth mindset we seek to promote in our classrooms by always striving to learn more and stay current in my thinking. My priorities will include:
Pursuing a goal of equity in which the factors that predict any student's success or opportunity are no longer correlated with any group identity (such as race, socioeconomic status, ability, and gender)
Prioritizing professional development and training for staff that is based in the latest brain research and effective instructional delivery models
Continuing to diversify our programs of study and pathways to graduation so that students can connect to their learning in a way that is most effective and meaningful to them
Promoting the integration of crucial 21st century skills such as critical thinking, problem-solving, collaborative learning, and digital citizenship into all subject areas
Educating the whole child through a focus on mental and emotional health and well-being, as well as opportunities for students to express themselves and be creative through the arts and humanities
---
Quality Facilities and Resources through Responsible Use of Public Funds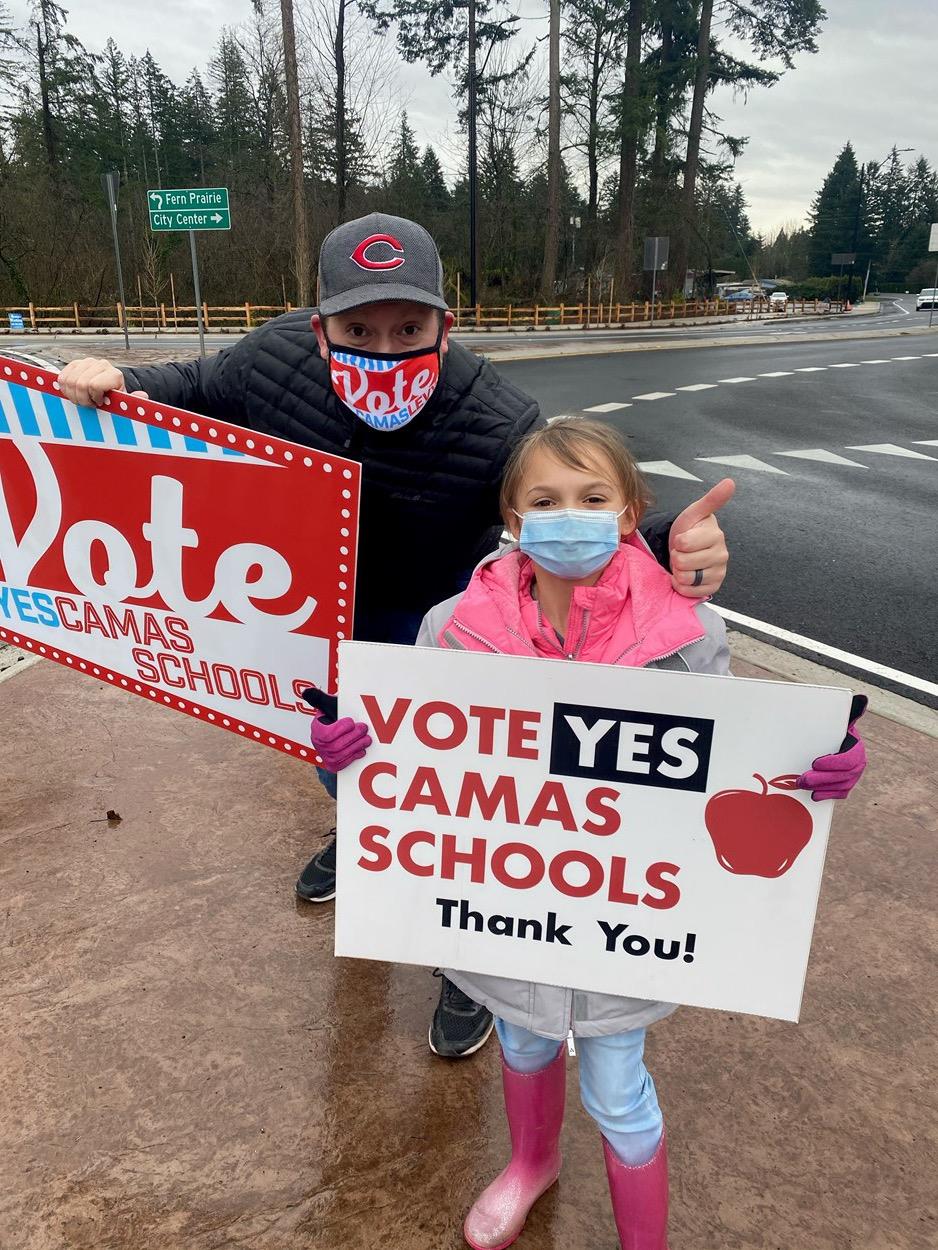 One of the biggest reasons for our district's success has been the consistent support from our taxpayers. A majority of our voters throughout our recent history have consistently supported bonds and levies in order to maintain the Camas School District's tradition of caring, quality, and growth. As a steward of taxpayer funds, I take the responsibility of efficiently and carefully allocating those precious resources very seriously. Through my efforts and those of my board colleagues, we have sought not only to invest in new and updated facilities in Camas, but also to maintain our existing facilities to prolong their usefulness. We have adapted to new funding models forced on us by the state legislature and sought to balance tax burdens on our patrons with the quality of programs we deliver and that our community has come to expect. Along the way, we have pursued both conventional and creative opportunities to invest in projects for our district's future that will yield a high rate of return for our community, such as modernizing our bus fleet, partnering with Sharp to develop our project-based learning campus, and the acquisition of the Leadbetter Campus (formerly Underwriters Laboratories).
As the complicated and ever-changing nature of public school finance continues to evolve I will keep the following fiscal priorities front and center:
Maintaining transparency in district finances
Using levy funds to bridge the gap between what the state funds for staffing and programs and what is actually necessary to provide a robust public education
Prioritizing the maintenance and upkeep of facilities and assets we have already invested in to prolong their lifespan and preserve the investment of taxpayers
Engaging in discussion and analysis with community stakeholders through listening posts and the Superintendent's Budget Committee to develop a quality and sustainable long-range financial plan
Advocating at the state level for changes to the new state funding models that penalize the Camas School District for its experienced staff and history of voter support for bonds and levies
---
Open and Effective Communication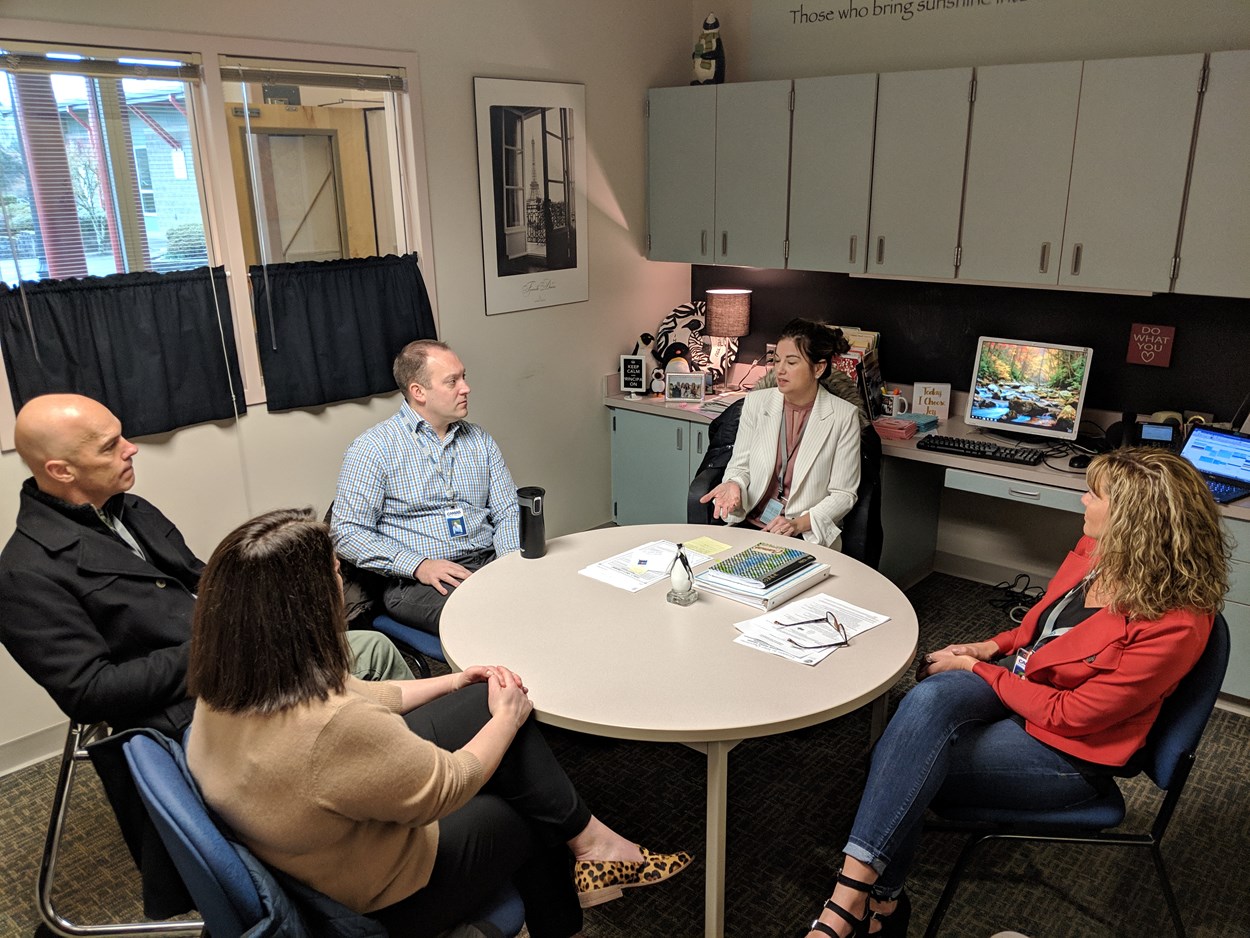 Communication has been a focus of mine in my time on the board. From the beginning, I advocated for our board to be more available to those who wanted to talk to us. As servant leaders in a small community, I believe patrons expect a certain level of access to their elected officials they may not expect in a larger community. Through listening posts, town halls, Zoom meetings, emails, phone calls, or just sitting down with an individual over a cup of coffee, it has been my goal to listen to anyone who wants to speak with a board member. In addition to receiving feedback from stakeholders, our district has also placed a great emphasis on getting information into the hands of those who seek it. From budget websites to board documents, newsletters to ParentSquare, the district has strived to make all relevant facts, numbers, and documents open to inspection by the public.
While our level of communication has been thorough and multifaceted, there is always room for improvement. Some communications goals I have include:
Streamlining websites throughout all buildings in the district to make finding information easier and consistent
Scheduling regular listening posts for staff, students, and community members to attend with the board to receive feedback on specific topics such as budget, curriculum, safety, and more
Establishing a Student Advisory Committee to mirror the existing Citizens Advisory Committee in providing meaningful student perspective to the board
Continuing the district and building Town Hall formats we started during the pandemic as a way for patrons to get updates on important issues facing our district and be able to receive answers to questions in real time
Building upon the live-streamed and archived digital options we have created for viewing board meetings, work sessions, listening posts, and more in order to maximize access to these events for those who may not be able to attend in-person
---
Our Next Superintendent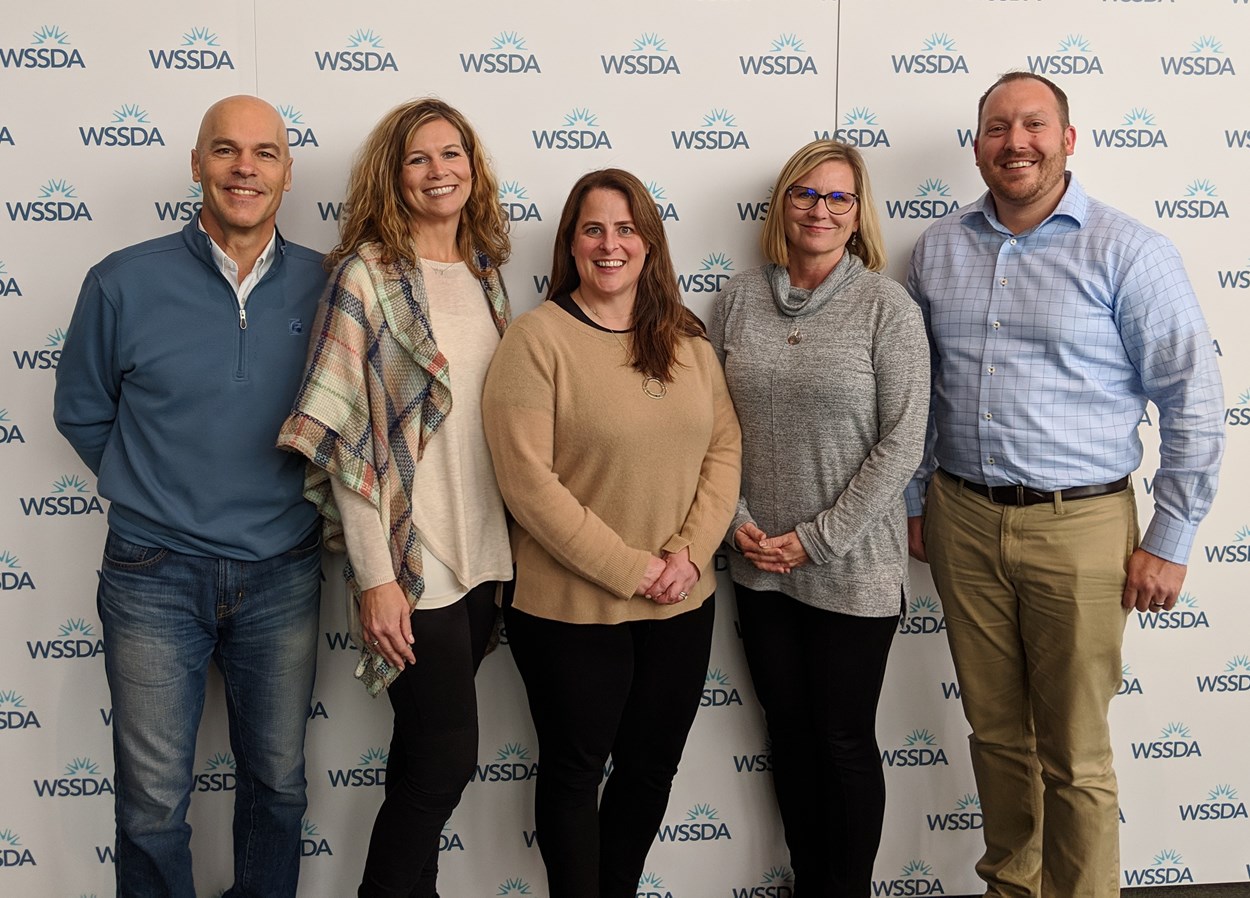 The school board is ultimately responsible for hiring and overseeing one employee: the superintendent. The decision to hire a new superintendent is one of the most consequential and far-reaching decisions a school board will make. While the board sets policy for the district, it is up to the superintendent to effectively and efficiently carry out those policies through procedures and processes they establish.
The departure of Superintendent Snell presents a rare opportunity for our board, staff, students, families, and community stakeholders to come together to decide who our next leader should be and how they should move our district forward. As we engage in these conversations and processes over the coming months to select a new permanent superintendent, my goals are the following:
Position the new superintendent for success by establishing a thorough vetting process that gives staff, students, and community members confidence in the new superintendent
Maintain stability within our system this school year through effective interim leadership
Provide multiple opportunities for all stakeholders to engage in the process through surveys, listening posts, town halls, and other means of feedback
Regularly update the community on our progress through a clear timeline
Attract high-quality candidates who are instructional leaders and committed to Camas